WHEN
Jul 12, 2013 - Jul 13, 2013
All Day
CATEGORY
WHEN
Friday, July 12th 6:30PM
Saturday, July  13th 9:00AM
Both sessions are followed by fellowship and evangelism on the boardwalk
WHERE
Faith Baptist Church
1528 Route 9
Toms River, NJ 08755
United States
---
SPEAKERS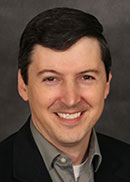 Jason Lisle As Director of Research, Dr. Lisle leads ICR's gifted team of scientists who continue to investigate and demonstrate the evidence for creation. He graduated summa cum laude from Ohio Wesleyan University where he double-majored in physics and astronomy and minored in mathematics. He earned a master's degree and a Ph.D. in astrophysics at the University of Colorado. Dr. Lisle specialized in solar astrophysics and has made a number of scientific discoveries regarding the solar photosphere and has contributed to the field of general relativity. Since completion of his research at the University of Colorado, Dr. Lisle began working in full-time apologetics ministry, focusing on the defense of Genesis. Dr. Lisle was instrumental in developing the planetarium at the Creation Museum in Kentucky, writing and directing popular planetarium shows including "The Created Cosmos." Dr. Lisle speaks on topics relating to science and the defense of the Christian faith using logic and correct reasoning; he has authored numerous articles and books demonstrating that biblical creation is the only logical possibility for origins.
Sye Ten Bruggencate  Sye runs the website ProofThatGodExists.org. He has done many debates with "Atheists". He has appeared on the Creation Today show many times and On the Box with Ray Comfort. Sye lives in Ontario, Canada. He was born in Toronto, grew up in a loving Christian home, and is the 5th eldest of 7 children. His parents immigrated from Holland, (his Dad was originally from a Dutch colony in Indonesia) and he can speak Dutch fluently. He is a member of the Associate Reformed Presbyterian Church in Canada. Sye has had no formal training in apologetics (defense of the faith), but have studied presuppositional apologetics from many resources, most notably, lectures by the late Greg Bahnsen.
Andrew Rappaport is the founder of Striving For Eternity Ministries. He is a Bible teacher, conference speaker, author and has written numerous Biblical studies used internationally. Andrew has written and taught seminars on Hermeneutics, Systematic Theology and An Introduction to World Religions and Cults. Andrew has spoken at many different venues on many different topics, speaking at Universities, churches, conferences, on the streets, etc., on topics such as Darwin vs. the Bible, The Existence of God and the Credibility of the Bible, The Uniqueness of Christianity, Misconceptions of Christianity, etc.
Will Costello Pastor Will Costello is starting a new church plant with Grace Advance in Jackson, NJ called Faith Bible Church. He has been married to his wife, Annette, for nine years. Together ​they are raising two young boys, Liam and Ivan (ages 3 and 1).
Will earned his undergraduate and M.Div. degrees from Liberty University and Liberty Baptist Theological Seminary. He earned his Th.M. degree in Bible Exposition from the Master's Seminary in 2009. Will interned at Grace Community Church in Sun Valley, California from 2006-2009 in the Children's Ministry.
He served as youth pastor at Calvary Crossroads Church in Grants Pass, Oregon for the past two and a half years before coming to Faith Bible Church as full-time pastor in October, 2012.
---
---
Jersey Fire Registration Form
Please make sure your web browser allows pop up windows for your confirmation.
* Required