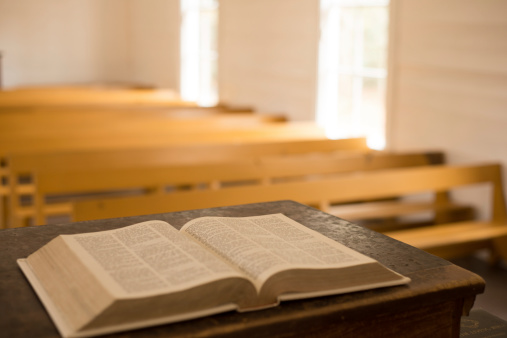 The saying is trustworthy: If anyone aspires to the office of overseer, he desires a noble task. (1 Timothy 3:1, ESV)
For those of you thinking we are beating a dead horse on the debate between RA Fuentes and Andrew Rappaport, we probably are. However, it has been revealed that Fuentes has been causing a lot of disruption among the church in the Philippines. So, we have decided, with our articles, to expose his behavior before, during, and after the debate.[1] One thing which has been brought up is his apparent pride during the debate and whether or not he should be a pastor.
One thing Pastor Justin Pierce brought up is how patient Andrew was during the debate. I noticed this myself. Yet, when one asks RA Fuentes about the debate, he calls Andrew "Rapper" to insult him, says the moderator was biased, and that Andrew insulted him during the debate.[2] One can see for himself or herself how Andrew and Justin handled themselves during the unedited debate.[3]
Another thing Pastor Justin Pierce mentioned was the text of 1 Timothy 3 and how RA Fuentes did not live up to the qualification of "being above reproach".[4] The rest of the article will go over that passage and see if RA Fuentes meets the "above reproach" criteria.
The saying is trustworthy: If anyone aspires to the office of overseer, he desires a noble task. Therefore an overseer must be above reproach, the husband of one wife, sober-minded, self-controlled, respectable, hospitable, able to teach, not a drunkard, not violent but gentle, not quarrelsome, not a lover of money. He must manage his own household well, with all dignity keeping his children submissive, for if someone does not know how to manage his own household, how will he care for God's church? He must not be a recent convert, or he may become puffed up with conceit and fall into the condemnation of the devil. Moreover, he must be well thought of by outsiders, so that he may not fall into disgrace, into a snare of the devil. (1 Timothy 3: 1 – 7, ESV).
The task of an overseer, or pastor, is a noble one. In other words, it is a work "good, excellent in its nature and characteristics".[5] The word, therefore, is an inferential transition to the phrase "an overseer must be above reproach" (v. 2a, ESV). Because the work of a pastor is an excellent work, the person who wants to be in that position must match the position. The following qualifications are what it means to be "above reproach".
"Husband of one wife" (v. 2c). A pastor must be faithful to his wife.
"Sober minded" (v. 2d). He must be able to think clearly and not do anything that would impair his judgment.
"Self-controlled" (v. 2e). He must be able to control himself in matters of temptation to sin.
"Respectable" (v. 2f). This has the semantic range of "orderly, i.e. decorous:—of good behavior, modest."[6] In other words, he must behave well or act accordingly to his office.
"Hospitable" (v. 2g). He must be a generous person.
"Able to teach" (v. 2h). He must be able to teach the scriptures well in their context.
"Not a drunkard" (v. 3a). This goes along with being sober-minded                         .
"Not violent, but gentle" (v. 3b). He must have a humble personality, not given to fighting.
The rest of the passage gives observable instances where his leadership can be seen. It can be seen in the family. It can also be seen in how he deals with outsiders.
As for the debate, RA Fuentes shows he is not respectable or gentle. He slandered Andrew constantly. He used straw man arguments to attack those who believe in the sovereignty of God in salvation. Instead of teaching the Scriptures in their context, he took them out of context to prove his point.[7] It seems that in light of the above Scripture, he should not be a pastor.
You should ask yourself if you should be a pastor in light of the clear teaching of Scripture. If you are a pastor and you do not currently meet the qualifications of this passage, you should repent, and step down until you meet the requirements. You are in grave danger if you do not.
For more resources that will strengthen you in the faith and your love for the Lord Jesus Christ, please check out the store section of the website. There are tons of resources that will help you in biblical interpretation. Lord bless you.
[1] Please check out https://strivingforeternity.org/why-in-the-world-are-you-debating-ra-fuentes/ and https://strivingforeternity.org/ra-fuentes-apologetics-exposed/
[2] This was a personal conversation I had with him through Messenger before he blocked me.
[3] Andrew Rappaport, RA Fuentes, "Debate: Calvinism is Useless and Dangerous", December 2, 2021, https://www.youtube.com/watch?v=DWruITRZXpw, Accessed December 3, 2021.
[4] Andrew Rappaport, "Post Calvinism Debate Discussion" https://www.youtube.com/watch?v=0IccMdQ35Q8&list=PLBQcMmgv3FaN3HQbWiERdD2ZzejtTLGj9, Accessed December 20, 2021
[5] "G2570 – kalos – Strong's Greek Lexicon (kjv)." Blue Letter Bible. Accessed 20 Dec, 2021. https://www.blueletterbible.org/lexicon/g2570/kjv/tr/0-1/
[6] "G2887 – kosmios – Strong's Greek Lexicon (kjv)." Blue Letter Bible. Accessed 20 Dec, 2021. https://www.blueletterbible.org/lexicon/g2887/kjv/tr/0-1/
[7] Check out my other articles to see how he does this. https://strivingforeternity.org/is-1-corinthians-15-1-4-the-entire-gospel-message-ra-fuentes/ , https://strivingforeternity.org/john-316-saving-or-general-love-ra-fuentes/ , https://strivingforeternity.org/does-god-grant-belief-ra-fuentes/